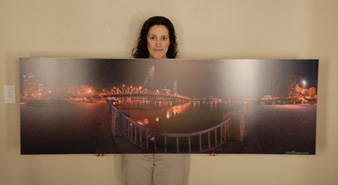 Poster Prints From Regular Panoramas
As seen our full screen high definition tours as seen on our main page can be made into full sized posters
While your project may not require this level of detail, we put the same level of quality and attention to detail into every job as if it were a work of art.
The photo realistic full sized poster to the left was made from our regular tour photos with the top and the bottom cropped.
Depending on size we can print these in house.